Decorating Dos and Don'ts
Although there is more than one way to make a builder's brew… there's always a right way!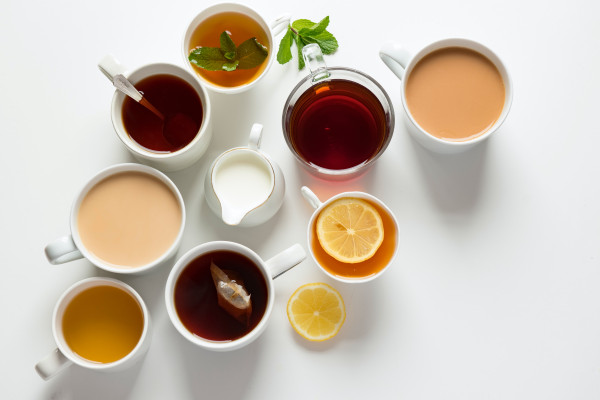 These expert tips, best practices, and common pitfalls to avoid can help you tackle home decoration projects with confidence.
Do:
Invest in the right tools (and care for them!)
Even the most experienced painter won't get a flawless finish with a poorly made tool. Invest in a quality paint brush and roller; your local decorator's merchant should be able to advise you on what tools you need for the job, which might also include filling knives, masking tape and dust sheets.
It's also important to look after your tools so you can use them for future projects. Check out our blog for advice on how to care for your tools.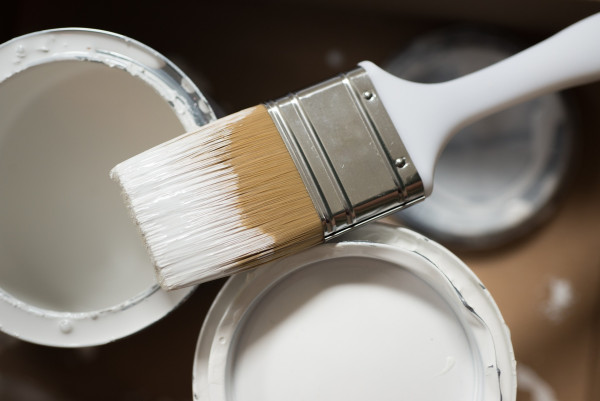 Use the right paint for the surface
When you're buying your paint, you'll need to pick the right 'finish' for the surface you're tackling. For instance, wood surfaces will require an eggshell or gloss paint, while emulsion is suitable for walls and ceilings.
Have a read of our guide to different paint finishes to figure out what you need!
Take your time and set reasonable goals!
The decorating process from start to finish might take longer than you think. A moderate-sized room would take a professional decorator around three to four days to complete, so allow yourself a generous amount of time so you don't end up feeling rushed. Decorating the lounge might not be simply a weekend job!
Consider how many coats you will need to apply; it's best to allow for at least two coats, perhaps even three if the paint coverage is poor. Each coat will need to dry properly before subsequent coats are applied.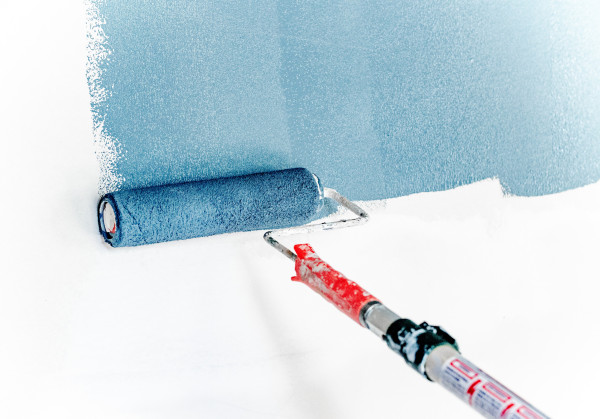 Don't:
Rush the prep
Fail to prepare = prepare to fail.
This might seem a bit dramatic, but in decoration preparation really is key.
If you neglect to properly prepare a surface, imperfections like cracks will simply come back and ruin your finished project. This can be very frustrating, and make the whole endeavour feel like a waste of time! To avoid this, prepare your surfaces well before picking up the paintbrush.
Focus on improving the surface you're working on. Rub it down with sandpaper and fill any wall cracks properly. Use two-part wood filler for wood, Toupret or Easyfill for walls, and caulk for sealing around skirting boards and door frames.
Make sure you also focus on protecting surfaces you don't want covered in paint with drop sheets and masking tape.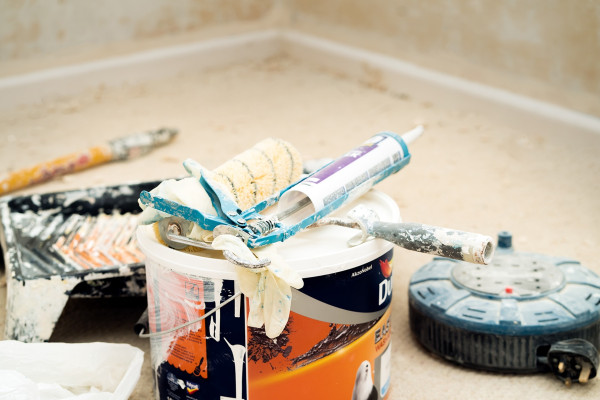 Paint out of the tin
One mistake you certainly don't want to make is spilling a whole 5lt tin of paint on the floor as you try to paint out of it.
A good way to avoid this messy pitfall is to decant a small amount of paint into a painter's kettle.
This also means that you won't get bits of dried paint and other muck into your 5lt tin.

Be overly ambitious
If you're tackling multiple rooms, don't try to work in more than one at once. It will be stressful (and messy!) It's best to work in one area at a time. Although, if you're literally watching paint dry, you could get a head start in preparing another area with dust sheets or doing some filling.
Concentrating on one room at a time will also give you a lovely, satisfying feeling as the whole picture comes together.
This tip also applies to what you hope to achieve with your project. If you're confident in your decorating skills then go for it, but if your project is more specialist or technical (like wallpapering or limewashing) then consider putting the ego aside and getting the professionals in!
Contact us at [email protected] and we'd be happy to discuss your project.