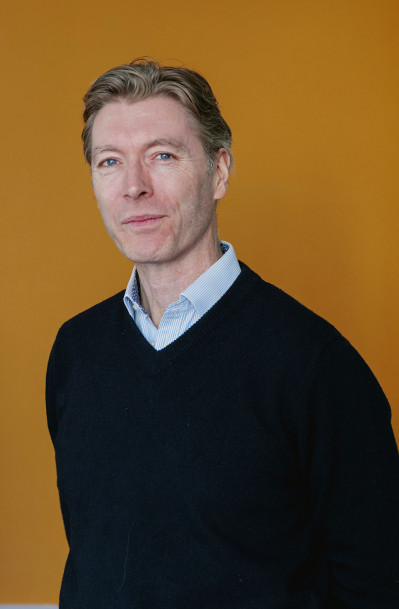 Phil Robinson - Founder & managing director
Having been a music scholar at school, Phil began his career working as a session musician for artists including Phil Collins, Lulu, Gary Barlow and Geri Halliwell, as well as writing and performing for his own band and for television!
Between touring commitments he worked for Sarah Beeny and then for a number of construction companies and interior designers, where he learnt the craft of decorating and project management.

His interest in the environmental and ethical impact of interior decoration was further spurred by the birth of his daughter, which led to him setting up Paint the Town Green in 2007. He is a guest lecturer at KLC School of Design and a member of the Guild of Master Craftsmen.
Phil's ambition is for Paint the Town Green to rewrite the rulebook of decorating.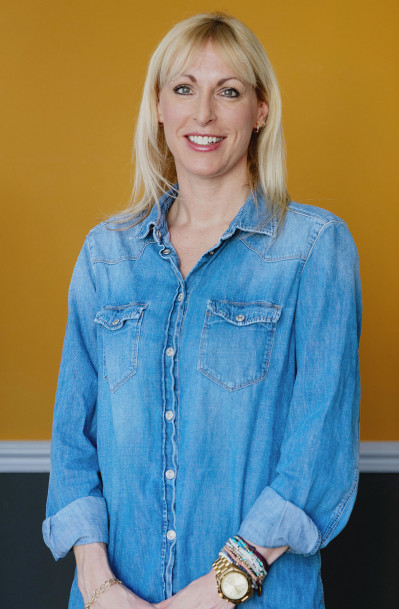 Katie Baring - Business Development
Katie started her career in the Press Office at Conde Nast where she did the in-house PR for titles ranging from Vogue and Tatler to House & Garden and World of Interiors.
On leaving Conde Nast and taking time to raise her children, she started a building business which specialised in extensions, loft conversions and refurbs. It was here that Katie cemented her love of interiors and creating beautiful spaces.
Having first come across Paint the Town Green as a decorating client, Katie has been with us for over two years and works closely with Phil to generate new business. She's an excellent networker and communicator with a brilliant sense of humour and is committed to building collaborative, long-standing relationships with interior designers and construction companies.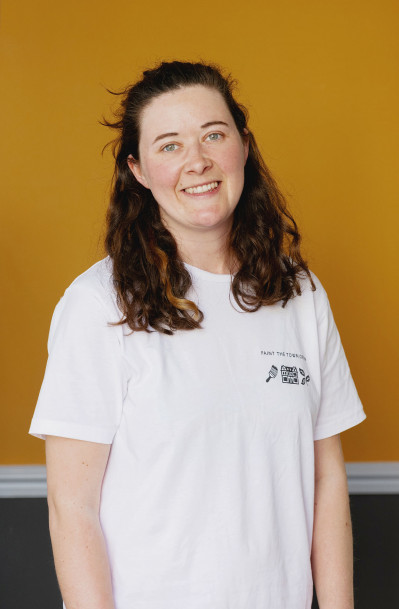 Taz Bogue - Logistics
Taz's job is to ensure that our projects have all the equipment and paint they need and manage this as efficiently as possible, whilst also undertaking decorating work.
Taz graduated from Cardiff University in 2012 with a degree in English Literature and has since worked in lots of different jobs trying to to pin down what makes her happy, from care work to volunteering projects in Nepal and Ghana, working as a writer and in an administrative role for a council. It was doing this that led Taz to leave the admin world behind and do something more active and creative with Paint the Town Green.
Taz has always enjoyed painting large scale murals in the homes of friends and family, so decorating seemed like a natural next step. Taz is a joy to be around and to work with. When asked about her approach to work, Taz said - 'I think it's important to enjoy what you're doing, and it's great to be able to look at what you've done at the end of the day and have something tangible to be proud of.'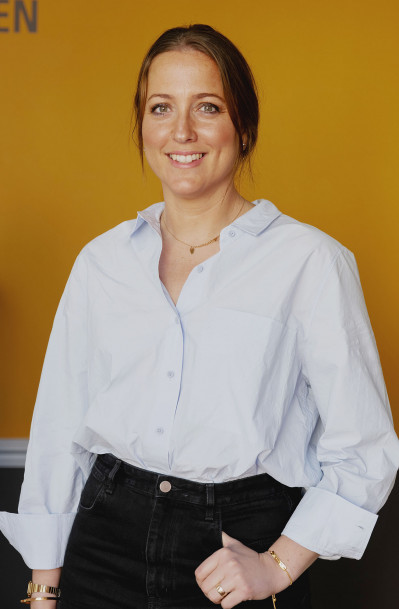 Kate Marston - People & Culture
Kate has a less than traditional background but she brings a wealth of experience from working in law enforcement and at Burberry, as well as from running her own company. She understands people and processes, and what makes a positive work environment. Plus she's a total pleasure to be around.
Kate is here to ensure that not only do we have the best people working with us, but that we are the best place for them to develop.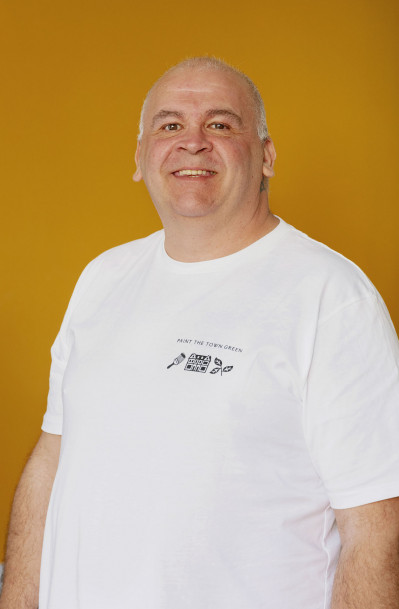 Tony Mobbs - Pod Leader
Tony has been a painter and decorator for 37 years. After working in a family business, he went into heritage work, working for over 15 years on numerous stately homes and buildings of historical importance.
Tony's eye for detail is second to none - he ensures efficient projects that run on time and on budget. With an extremely meticulous approach to work, Tony won't leave the job until he's happy and it's completed to the best standard. We're very grateful for that.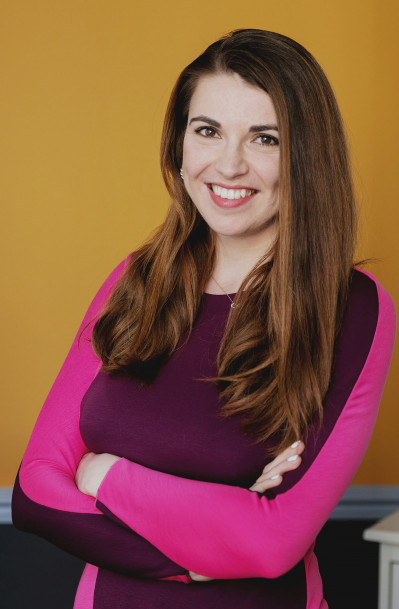 Raluca Racasan - Estimator & Creative Consultant
Raluca joined Paint the Town Green after working in fashion and consumer PR where she looked after brands such as Roksanda and Nicholas Kirkwood. Here she developed her eclectic approach to style, learning from some of the industry's most inspirational creative minds.
Raluca decided to follow her life-long passion for interiors and qualify as an interior designer. During this time, she joined Paint the Town Green - first in operations and client liaison and now, as estimator and creative consultant. As estimator, Raluca will walk through your space with you in-person or via Facetime to fully understand what your requirements are, provide a detailed and accurate estimate and answers any questions you may have. Meanwhile, as creative consultant, Raluca shines at helping clients bring their ideas to life through well-considered colour schemes that make the decorating really enjoyable. Raluca's endless creative flair and positivity is incredibly inspiring.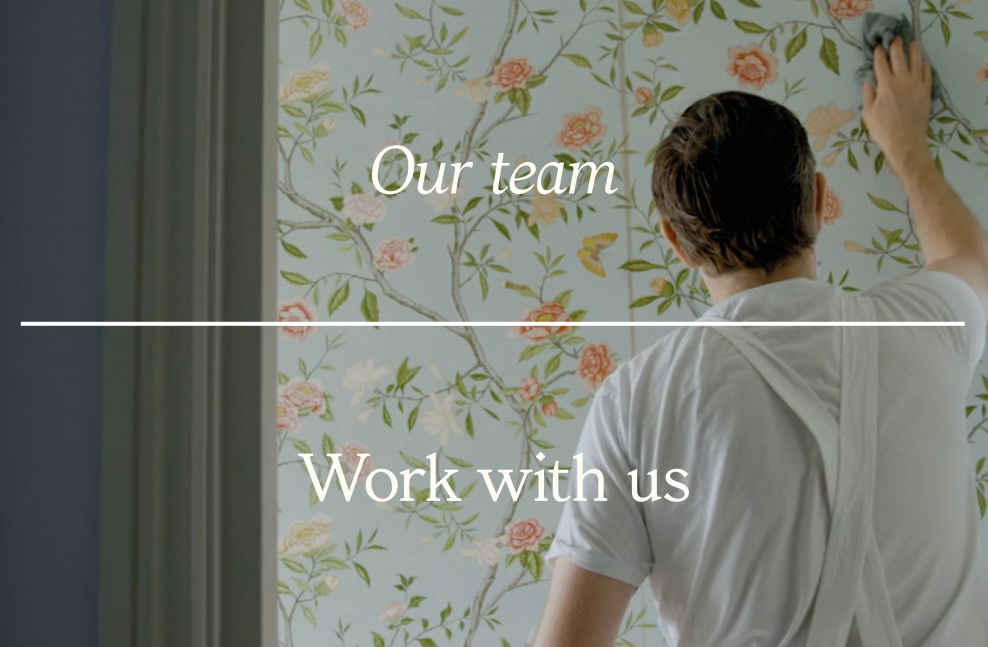 We always want to hear from talented tradespeople and proactive applications.
Please email us below and we will get back to you.