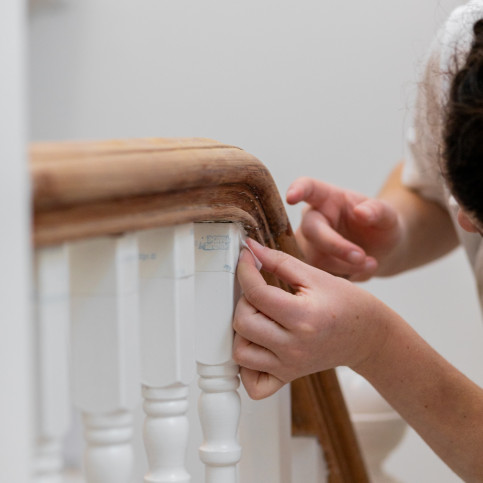 Day Rate Guide
Some of our clients prefer to work with us at a daily rate.
This is a guide to help you understand what you may be charged. We cannot guarantee to always complete areas in the timelines below, this is intended as a rough guide only. Factors such as the condition of the surfaces to be painted and the amount of furniture and belongings that need moving will impact the time necessary to prepare the area and surfaces to be worked on.
You can keep costs down by removing any small or fragile objects from the room ahead of our arrival and moving larger pieces of furniture into the middle of the room. Don't worry if you don't have time, we can do this for you when we arrive. Please let us know if there is any furniture that may require an additional person to move.
Small to medium rooms (bedrooms, study etc.)
Just walls - 1-2 days
Walls and ceiling: 2- 3 days
Walls ceilings and woodwork (doors, door frames, windows etc): 3-5 days
Larger rooms (kitchen, double sitting rooms etc)
Just walls: 2-3 days
Walls and ceilings: 3-4 days
Walls ceilings and woodwork (doors, door frames, windows etc):4-7days
General
Additional fitted joinery (per shelving unit or each 2 door fitted wardrobe): 1 day
Elaborate, detailed cornice (per room): 1 day