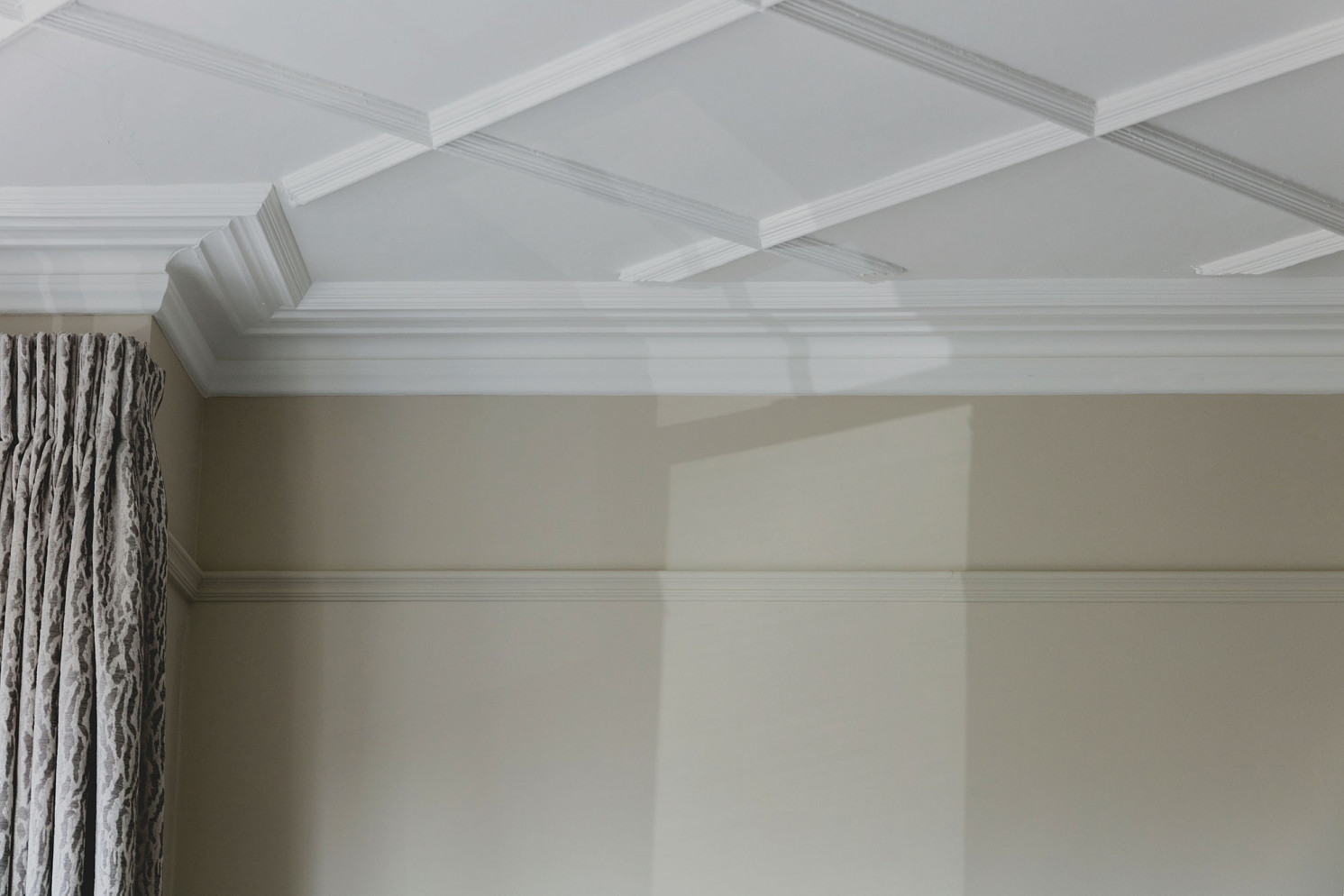 Our Top 5 Whites To Choose Now
Long gone are the days when the decorator's white was the standard choice for those wanting to spruce up their home and bring in some crisp freshness to their interiors. Make space for the white 2.0 and its many guises, tailored to suit different light, complement your other colour choices, be a background to your art… you name it, there's a different white for it. No wonder it can get confusing. To help you, Raluca has compiled a list of our top 5 whites to choose from now.
I love Little Greene's Loft White as it's the perfect replacement for the classic decorator's pure white. It's less brilliant - so not harsh on the eye, and won't fight for attention when paired with other colours.
It's a great choice if you're looking for a stable, beautiful white that will sit well on walls, ceilings, or woodwork such as skirtings and doors.
Provides a great background for artwork.
Pair it with Basalt or Scree as accent colours for a modern look.
Edward Bulmer said he has used the name for this white as it reminds of whitewashed houses found in the Mediterranean and we couldn't agree more. It's a lovely white which has that subtle yellow hint that white gets in time under the sun.
I would use it in North facing rooms to bring a bit of warmth.
It would look exceptionally well paired with natural wood floors or furniture.
Pair it with wonderfully warm Brick in a guest bedroom and you'll find your guest dreaming of holidays on sunny Italian shores.
This white is part of Paint and Paper Library's Monochrome collection of six pairs of black and white formulated to be used together for a guaranteed harmonious effect given by using the same undertone.
Flat Light has a blue undertone so it's slightly cooler which makes it look fresh in naturally light rooms (think of a bright kitchen extension).
If you have tall ceilings and beautiful cornice detailing Flat Light would be a great choice to emphasise that, keeping a sense of balanced grandeur.
Paired with Beyond Blue they create a beautiful contrast which could be used to accentuate architectural features in modern homes by creating a dramatic and sophisticated look.
Coat has taken the hassle out of choosing paint colours with their easy to choose from range. Low Salt is great for those leaning towards the greys, as this off white has a slight grey undertone.
I find this off white to be very stable and have used it in both South and North facing rooms and despite its grey hint it doesn't look cold at all.
The flat matt finish is durable, easy to clean, and looks modern and fresh.
When not sure which white to go for, Low Salt is a safe option that will also look very good in most colour combinations. I love pairing it with Lie-In or Detox, for a smooth transition, when creating a calming space.
This is a great white for areas in the house where natural light doesn't quite reach thanks to its reflecting qualities.
Being rich in minerals means a different level of depth which you'll notice when compared to other, more flat whites.
Graphenstone paints are one of the best eco-options out there, ensuring breathability and air purifying qualities such as CO2 and toxins absorption.
Looks great paired with the brand's Stone in hallways or kitsch.
If you're interested in a colour consultation or have a decorating project you'd like to discuss, please do not hesitate to get in touch. We would love to hear from you - simply fill out our contact form and someone will get back to you shortly.