Personalise Your Space with Our Colour Palette
The interior of your home often showcases creativity and unique style, creating a space that is completely reflective of your personality.
With our carefully curated selection of mesmerising shades, your imagination is the only limit to what your space can become!
When it comes to interior spaces, these can be highly subjective to one's taste and preferences. What makes this even more challenging is narrowing it down to the right colour scheme for your house. Modern homeowners often find themselves in a state of overwhelm when it comes to choosing a colour palette.
This is where Paint The Town Green can help you!
Maybe you wish to dive into a realm where your tranquil retreat is bathed in serene blues and soft greens, evoking a sense of calm and harmony. Perhaps you desire a bolder statement, where vibrant reds and daring yellows are your colours of choice. Either way, we can advise you on the best paint brands, colour combinations and application process.
At the intersection of artistry and functionality, our colour palette offers an array of choices to suit every taste, style and purpose. Whether you seek to transform a cosy corner or an entire room, our expert team at Paint The Town Green is ready to guide you on this transformative journey. When it comes to colour consultancy, we take pride in transforming your space into a canvas for your dreams and desires.
1. Add A Touch Of Calmness With Blue and Beige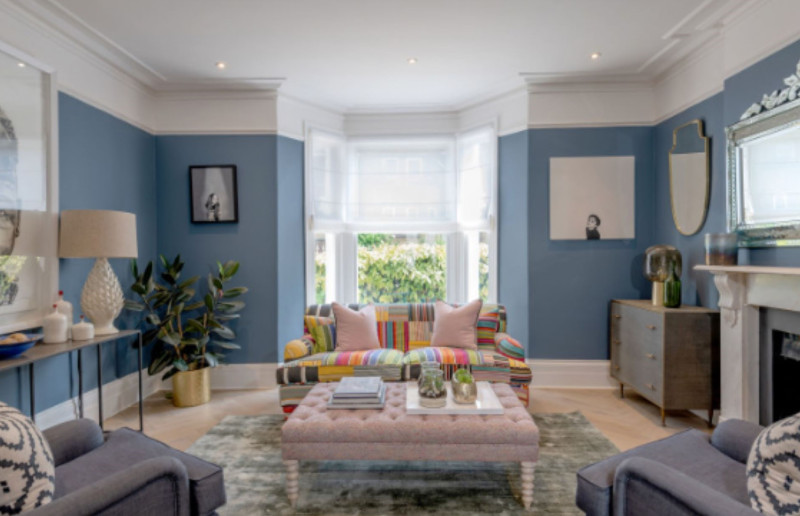 Blue and beige—a colour scheme that effortlessly captivates hearts. With its timeless appeal, it's no wonder that blue has become a favourite among many.
For instance, if you want your master bedroom to be a space of elegance and tranquillity, weave this colour duo together successfully to create an ambience that embraces calmness and serenity.
The muted beige-blue is reminiscent of the Parisian skyline and embraces your interiors, evoking a sense of sophistication and romance. Its gentle nature invites relaxation, offering a respite from the chaos of the outside world. Moreover, the natural beige tones effortlessly blend with the blue, adding warmth and grounding the space with an organic touch.
Whether you seek a peaceful retreat or desire to indulge in a touch of royal sophistication, the blue and beige colour scheme holds the power to transform your space into a haven of serenity and style. Embrace this enchanting combination and let the magic unfold within your home.
2. Energise Your Interiors With Bold Accents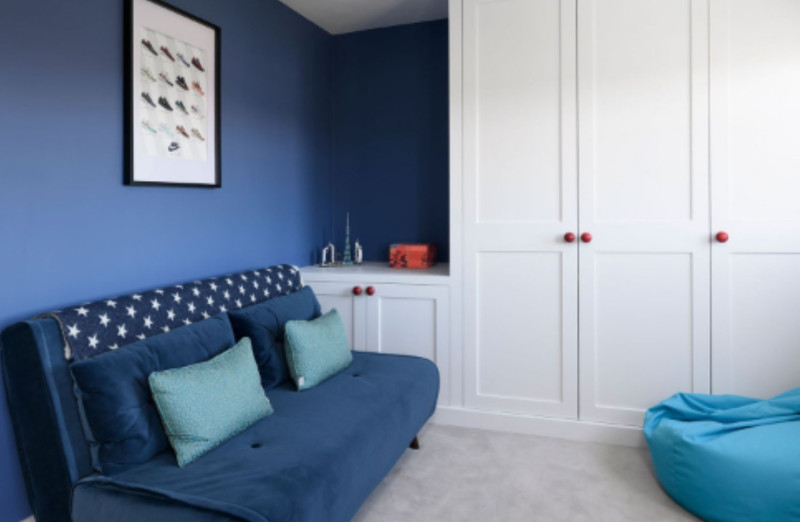 If you crave energy and vibrancy, bold statements are your calling! Incorporate splashes of vibrant reds, daring yellows or electric oranges into your living space to awaken the space.
The use of vibrant and daring colours can instantly uplift a room, creating a dynamic and energising environment that stimulates the senses.
Bold accents act as focal points by drawing attention and commanding a strong visual presence within a room. Not to mention the vibrancy and enthusiasm it can add to the space.
One way to introduce bold accents is through accent walls. Choose a wall that serves as a backdrop for furniture or a focal point within the room and paint it with a striking and attention-grabbing colour. This instantly creates a sense of drama and adds a burst of energy to the overall design.
In addition to this, you can energise with bold accents through furniture and accessories by incorporating statement pieces in vibrant colours to create visual interest. For instance, a bold-coloured sofa, a daringly painted cabinet or eye-catching artwork all give a room more personality.
3. Embrace Earthy Tones With Warm Browns and Greens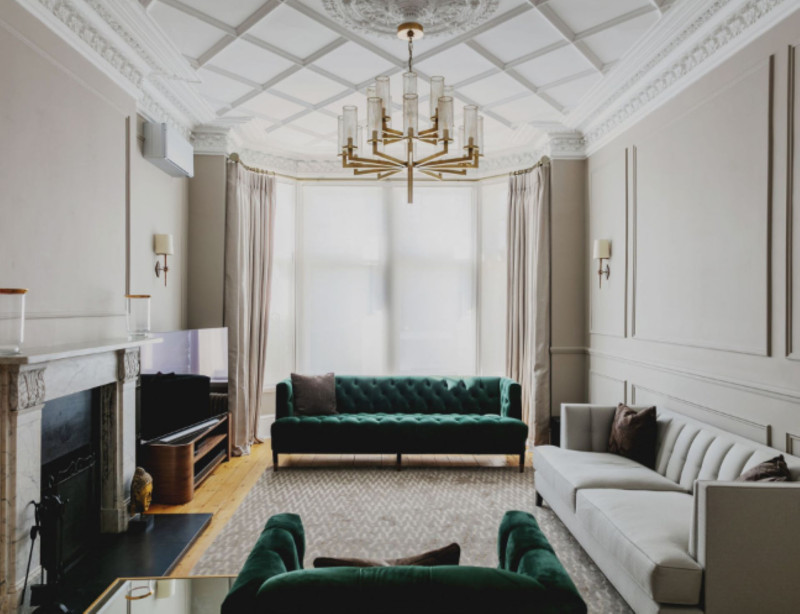 When it comes to creating a cosy and inviting atmosphere in your living space, embracing earthy colours are the way to go! Earthy tones include warm browns, soft beiges and gentle terracottas, which have a remarkable ability to infuse a sense of comfort and grounding into any room.
By incorporating earthy tones into your design scheme, you bring a touch of nature indoors, thereby creating a harmonious connection with the outside world. These colours evoke a feeling of warmth, stability and relaxation, making your space feel like a welcoming retreat for you and guests alike!
One way to embrace earthy warmth is through wall colours. Consider painting your walls in shades of rich browns or warm beiges to set a cosy and comforting backdrop. These colours create a nurturing environment that instantly puts you at ease and helps you unwind after a long day.
In addition or instead of painting your walls, you can introduce earthy warmth through furniture and accessories. Consider having wooden furniture with natural finishes to showcase the beauty of the grain and texture. Natural materials like jute and sisal can also be incorporated into rugs, lampshades or decorative items to add a touch of organic charm.
To complete the look, draw in elements of nature by decorating your space with potted plants, fresh flowers or botanical prints. These additions can further reinforce the connection with the natural world. The vibrant greens and earthy browns of foliage infuse a refreshing and rejuvenating energy into the room.
Contact Paint The Town Green For Colour Consultancy
At Paint The Town Green, our team of highly skilled experts guide you at every stage of personalising your interiors. We ensure the end result exceeds your expectations!
Whether you need assistance in colour consultancy, wallpaper hanging or interior decorating, our professionals guide you through the entire process and ensure you make the best decision.
We pride ourselves on building a positive and collaborative relationship with our customers. Our long-serving history is a testament to this commitment.
Contact us to schedule an appointment with us today!