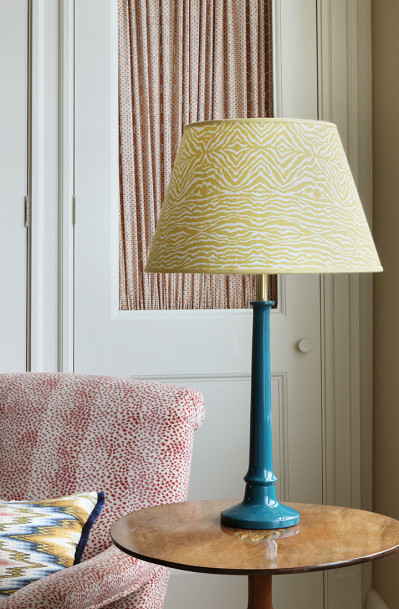 "I absolutely love the job - the wallpaper feature wall looks amazing. Would just like to thank you all for your service!"
A natural extension to our projects in South West London, Paint the Town Green have been operating as painters and decorators in West London for many years. We focus on combining high-quality finish and client experience with ethical innovation. From residential decorating such as painting and wallpapering, through to refurbishment, project management and colour consultancy, we pride ourselves on our honest and collaborative approach. We also work as commercial painting and decorating contractors in West London and are currently the decorating contractors at English Heritage's Marble Hill House in Twickenham.
You can expect more when choosing Paint the Town Green. All of our projects are managed properly to ensure your happiness and satisfaction. Not only do we make sure you have a dedicated client liaison to communicate with you every step of the way, but we also provide you with a client handbook so that you know what our processes are and what is needed from you. You can also expect a more ethical experience from our team, who use more sustainable alternatives wherever possible without compromising on quality.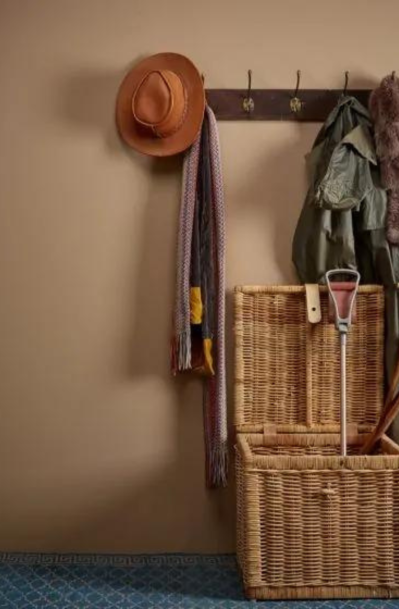 Why Hire Expert Decorators and Painters?
Exceptional expertise & experience

5* rated

Customer-centric approach

Meticulous and high-quality services

Time & cost-effective

Safe execution

Professional tools & equipment

Attention to detail

Elegant finish

Advanced and innovative techniques

Climate conscious & non-toxic products
Award Winning West London Painting and Decorating Specialists
At Paint The Town Green, our primary focus is on delivering client-centred projects that exceed expectations. We fully understand that each project is entirely unique, which is why we place special emphasis on providing tailored services to all our clients.
Paint The Town Green has been operating in West London as renowned painters and decorators for many years. At the core of our values, we strive to blend superior craftsmanship and exceptional client experiences with ethical innovation. Our diverse range of services includes residential decorating, like painting and wallpapering, refurbishment, project management and colour consultancy, all delivered with honesty and a collaborative spirit.
Not only do we excel in residential projects, but we also take on commercial painting and decorating contracts in West London. We are honoured to be the decorating contractors for English Heritage's esteemed Marble Hill House in Twickenham. This project is a testament to our commitment to delivering excellence in every endeavour we undertake.
We pride ourselves on meticulously managing all our projects to guarantee your happiness and satisfaction. To ensure seamless communication, we provide you with a dedicated client liaison who will be there for you every step of the way. Additionally, our comprehensive client handbook outlines our processes and requirements, allowing you to stay informed throughout the project.
At Paint the Town Green, we not only prioritise your satisfaction but also the environment. Our team is committed to delivering a more ethical experience by incorporating sustainable alternatives wherever possible, all while maintaining the highest standards of quality. With us, you can expect a service that not only enhances your space but also aligns with your values. Check our ethical manifesto for more!
If you're seeking top-notch decorating services in West London, contact us today to schedule a consultation and discover how we can transform your space into something extraordinary.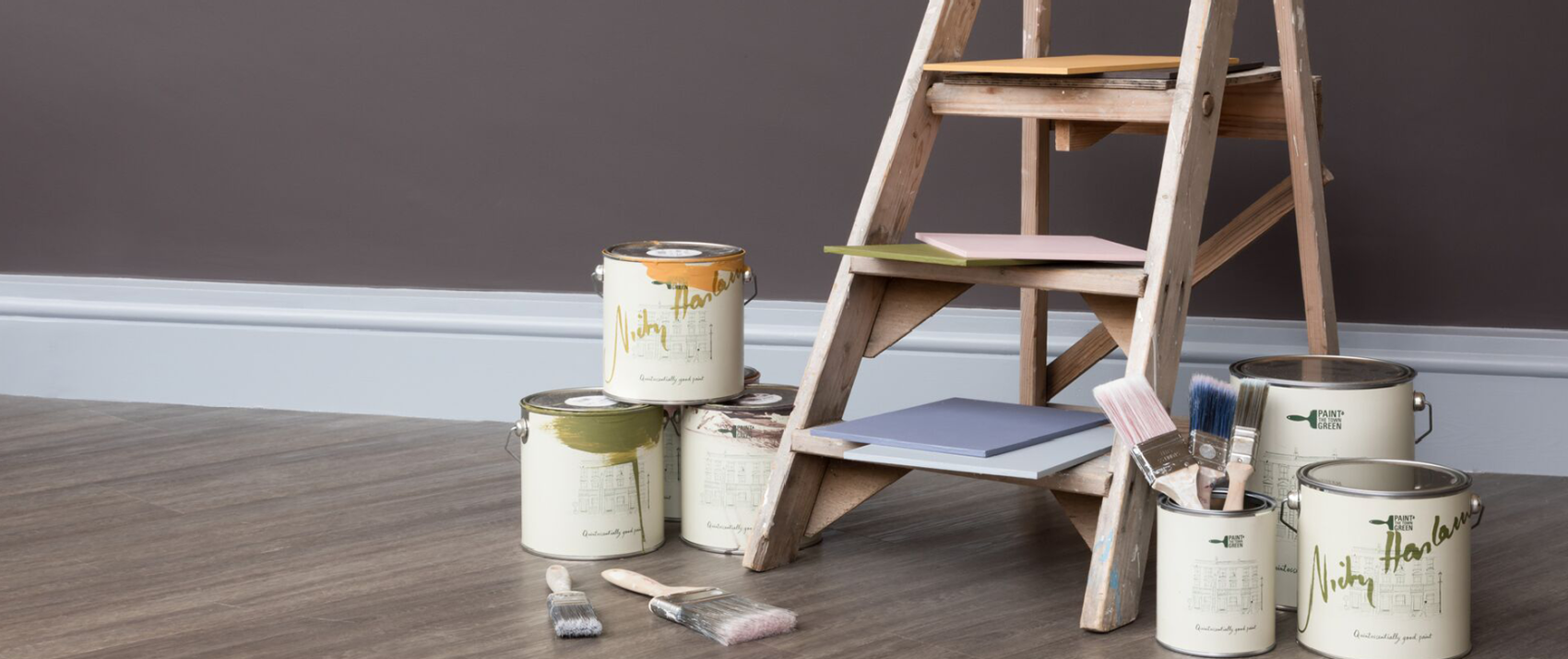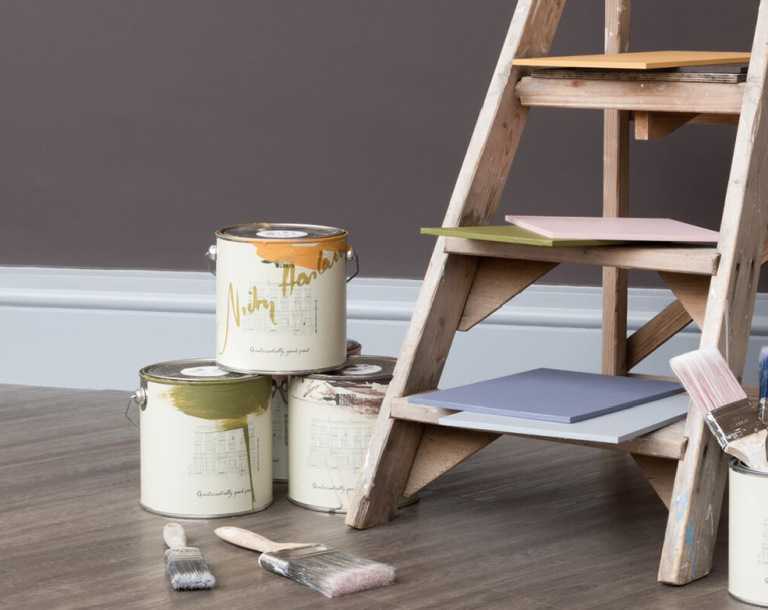 Our West London Painting and Decorating Services
We offer a comprehensive selection of services aimed at rejuvenating the look and ambience of your space. With our dedicated team of experienced and skilled decorators, we look forward to transforming your house or office into an exquisite and inviting setting. Here's how we can help you!
Rejuvenate Your Interiors
Give your rooms a whole new lease on life with the transformative effect of freshly painted walls. We take pride in collaborating with you to select the perfect colour scheme that aligns with your individual style and personality.
Using only the finest, high-quality paint, we pay meticulous attention to every detail, ensuring a flawless finish that will stand the test of time. Our interior painting services not only revitalise your living spaces but also add value to your property, elevating its aesthetics to a contemporary and elegant level.
Personalisation With Our Extensive Wallpaper Range
Experience the magic of personalised walls with our expert wallpapering services. Let us assist you in choosing from an extensive array of patterns and textures, giving you the chance to craft a distinctive and customised look for your space.
Whether you prefer bold and vibrant, or subtle and sophisticated, we'll help you find the perfect wallpaper. Don't settle for ordinary and dull walls when you can transform them into a mesmerising canvas that truly showcases your personality. Unleash your creativity and turn your walls into captivating works of art with our professional wallpapering expertise.
Design Consultations
Our skilled team of designers assist you in handpicking the ideal colour palette, wallpaper and decor that perfectly aligns with your expectations, resulting in a harmonious and personalised ambience. Allow us to work our magic and transform your space into a haven where you love to spend time.
At Paint the Town Green, our dedication lies in surpassing your expectations through exceptional painting and decorating services. Reach out to us today to initiate a discussion about your project, and together, we'll craft a breathtaking living or working environment that fills you with pride.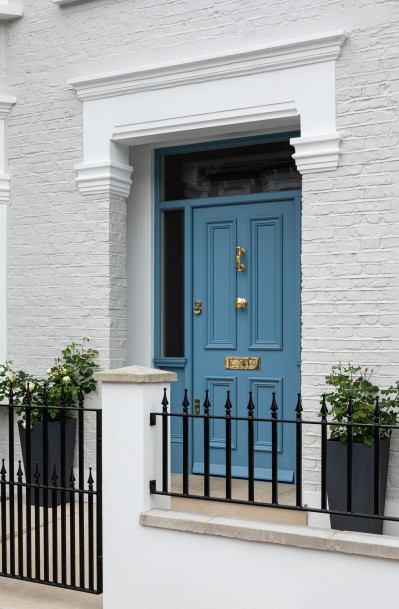 The Benefits of Interior Decorating
Painting and interior decorating extend beyond mere aesthetics, and hold numerous benefits that can significantly improve your mental and emotional well-being.
Enriched Ambiance
The transformative power of painting and decorating can elevate the ambience of any room, cultivating a warm, inviting and comfortable living or working environment.
By applying a fresh coat of paint, a once lacklustre and gloomy room can be reborn into a vibrant and dynamic space. Additionally, thoughtful selection and placement of decoration can add a personal touch, reflecting your individuality and style, thereby creating a space that truly resonates with you.
Impeccable Colour Consultancy
Inject new vitality into your interiors with carefully curated colours that resonate with your style. A simple stroke of fresh, vibrant hues can infuse your space with a renewed sense of energy and novelty.
Our expert team specialises in bringing your dream space to life, guiding you through the process of understanding and selecting colour schemes that work harmoniously with your surroundings.
Whether you're tempted to experiment with bold and daring choices or prefer timeless and enduring options, our Colour Consultancy offers something for everyone. Let's transform your living spaces into captivating havens that reflect your personality and preferences.
Enhanced Property Value
Beyond its emotional effects, painting and decorating also boost the value of your property. A well-maintained and thoughtfully adorned home or workspace has the potential to attract potential buyers or renters, leaving a strong and positive impression on them.
Painting and interior decorating offer a plethora of benefits that extend far beyond mere visual appeal. To experience these advantages for yourself, get in touch with our team of skilled painters in West London today. We can help you transform your space into a sanctuary of style and positivity.
Why Choose Paint The Town Green as Your West London Painters and Decorators?
Paint the Town Green has been providing high-quality painting and decorating services across North London since 2007. Our long-standing history is a testament to our commitment and work. We deliver exceptional results and provide an outstanding client experience, every time.
Wealth Of Experience
With a wealth of experience under our belt, our team of professional painters and decorators in West London brings extensive expertise to the table, specialising in delivering top-notch interior and exterior painting solutions.
Over the years, we have successfully completed a diverse range of projects, honing our skills and knowledge to confidently tackle any complex challenges that may arise.
Client-Centric Approach
We recognise that each client is unique, with individual needs. For this reason, we prioritise personalised consultations to fully grasp your vision and provide tailor-made solutions that align perfectly with your requirements.
Throughout the project, we maintain open lines of communication, ensuring you are kept informed every step of the way. Our ultimate goal is to ensure your utmost satisfaction with the final results.
Sustainable Approach
As a company driven by sustainability, we prioritise conscious efforts to incorporate climate conscious materials and practices in our work. Our team is highly knowledgeable and can provide expert advice on the best non-toxic paint options available.
Moreover, we are actively engaged in exploring alternatives to reduce the excessive use of plastic within the decorating industry. Our commitment to environmental responsibility ensures that our projects not only enhance your space but also contribute positively to the well-being of our planet.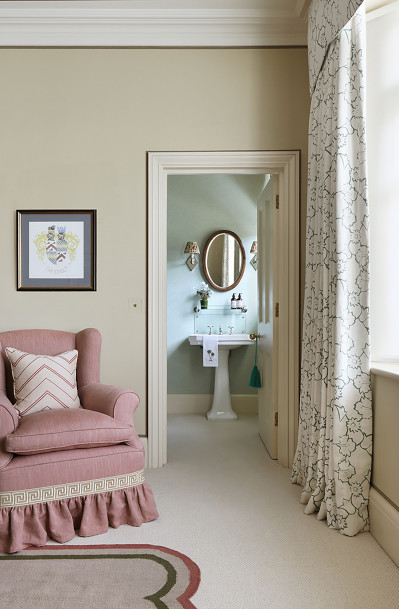 All of our clients get a complimentary colour consultation with our Creative Consultant, Raluca. Not only will she help you create a beautiful, design-led scheme that will creative cohesiveness in your space but she is also happy to discuss more about non-toxic paints with you. With these factors combined, the project will be straight-forward and enjoyable, leaving you with a beautiful space you can be proud of.
This list isn't exhaustive but areas we cover as painters and decorators in West London include:
Ealing
Hammersmith
Kensington
Chiswick
Richmond
Twickenham
Kingston Upon Thames
Please follow the link below to get in touch about your next project. We would be delighted to hear from you. It's always a good idea to have a discussion with us to see what's possible for your space and make sure you have all the information from highly professional decorators that you can trust.