There is a real buzz at Paint the Town Green - we are so excited about the future. We are building a friendly and supportive culture where our people are listened to and trusted to do their job. We are a team of hard workers with positive can-do attitudes, working to the same core values of pride, trust, tenacity and guardianship.
Whilst we have listed roles we are currently advertising for, we always welcome speculative applications from talented tradespeople. Please send us your CV and cover letter.
FINANCE CONTROLLER
We are looking for an experienced Financial Controller to join our team.
The finances have previously been managed by a mix of the founder and an outsourced accountant; however, we recognise it is the time to bring the right person on board to help us as we move to the next level.
Who you are:
We are looking for someone who thrives on the buzz of a busy culture and cares about delivering results. You are an experienced financial controller who has 5+ years of overall combined accounting and finance experience. You are likely to be CIMA/ ACCA / ACA qualified, familiar with accounting software and able to implement controls and new processes. Whilst it is not imperative, it may be useful to have experience of the construction industry.
Responsibilities will include but not limited to:
Budgeting, planning and forecasting
Production of yearly Statutory Accounts
Reconciliation of incoming and outgoing invoices
Cashflow management
Bi-Weekly Pay run including CIS payments
Corporation Tax, PAYE and VAT returns
Monthly meetings with departmental managers to discuss financial performance
Offering professional judgement on financial matters and advising on ways of improving business performance
Providing information to aid key strategic decision making and formulating business strategies
Advising on the financial implications and consequences of business decisions
Interpreting and communicating financial data to non-financial managers
Liaising with other department managers to put the finances and accounts in context
Monitoring and evaluating financial information systems and suggesting improvements
Implementing corporate governance procedures, risk management and internal control
Salary & Benefits
Competitive salary
Bonus Scheme (with performance conditions)
Flexible working is encouraged at Paint the Town Green
This role is part-time where WFH is an option, but there is a requirement to attend the head office at least once or twice a month as a minimum.
If you think this job is for you, please send your CV and cover letter to [email protected] We look forward to hearing from you.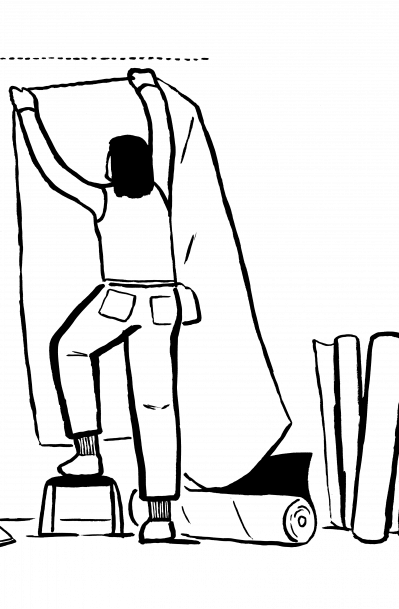 Working Supervisor - pod leader
We are looking for a working supervisor (pod leader) to join our team.
We have an ever-increasing stream of high-end work and we need the right person on board to lead a team of painters to deliver exceptional results. As the company grows, we will develop and grow our people with it.
Who you are:
If you are an experienced decorator who is ready for a fresh challenge and a chance to develop your leadership skills then we would like to hear from you.
We are looking for someone who thrives on the buzz of a busy environment and cares about delivering results. You know the importance of clearly communicating with others - be it your team, the clients or other trades.
Responsibilities will include but not limited to:
Running a team of painters and decorators working on our projects
Partnering with the wider team to manage timelines
Coordinating with other trades to ensure smooth-running projects
A practical, logical and agile mindset
Managing work for the most efficient outcomes
Salary & Benefits
Competitive + Bonus + Company Vehicle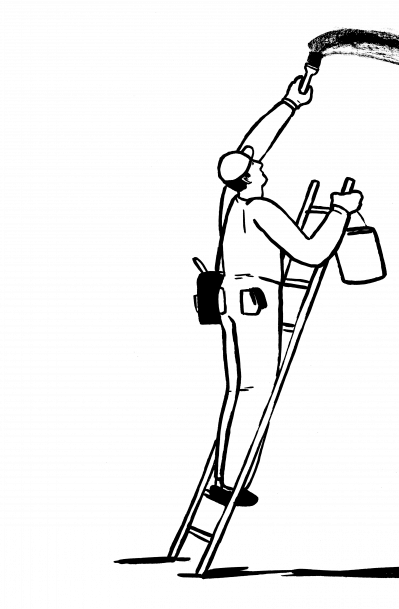 PAINTER & DECORATOR
We are looking an experienced high end decorator with a minimum of 5 years' experience.
We know exactly the type of person we want. Someone who:
has worked in a high-end environment
is passionate about getting things right the first time and exceeding expectations
is proactive about solving problems
takes pride in what they do
builds strong relationships with other workers on site, management, and customers alike
Although not an absolute, it would be useful if a full UK driving licence was held. Similarly, experience in hanging wallpaper would be a plus.
We work all over London and some of the home counties so please only apply if this works for you.
Any successful applicant will initially work on a sub-contract (self-employed) basis but may be considered for in-house career progression opportunities.
As well as sending us your CV please send a covering letter / email stating why you would be the ideal candidate!
Salary: competitive