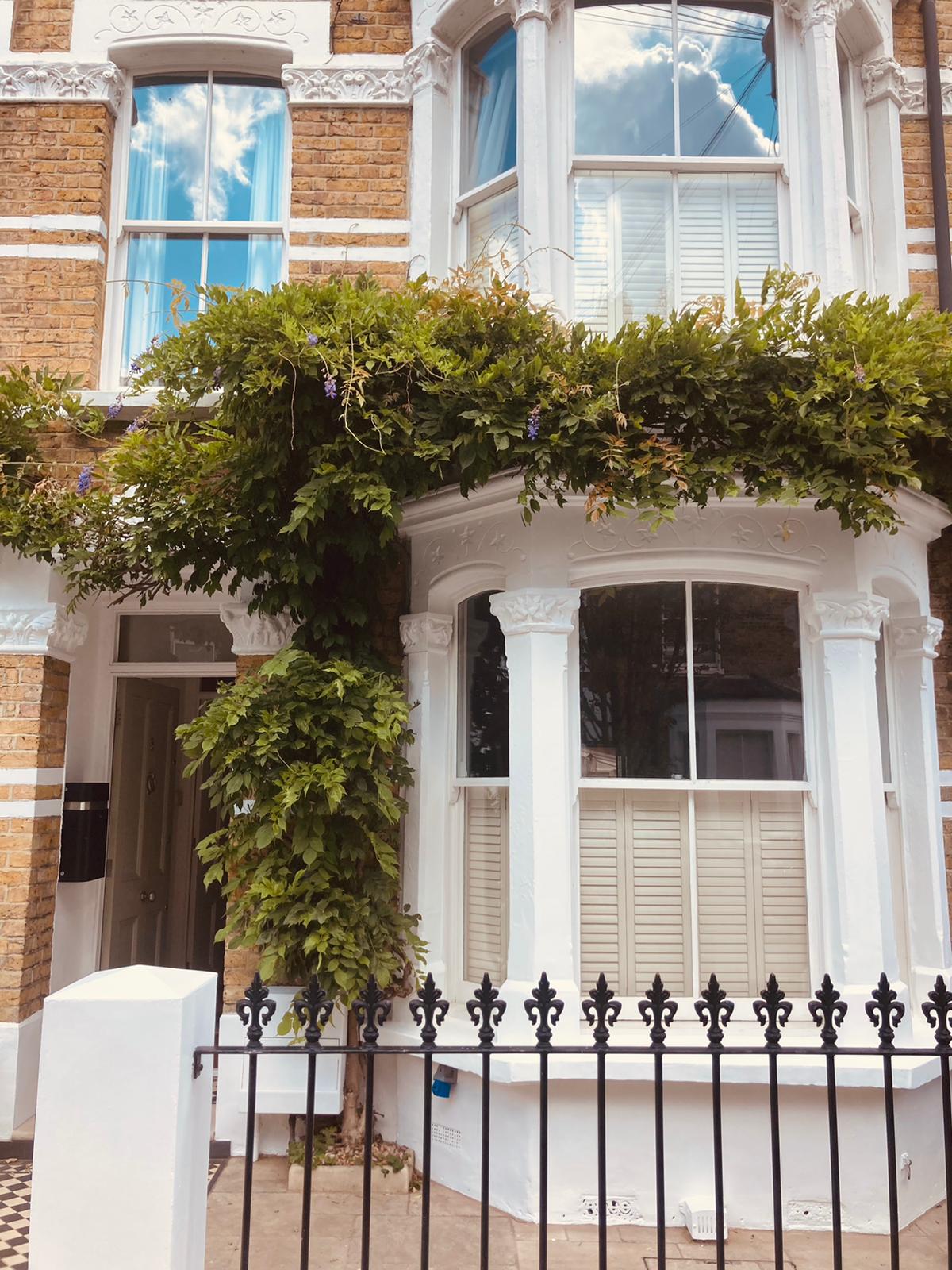 Our Top 5 Exterior Decorating Tips
As London-based painters and decorators, we get lots of enquiries about exterior decorating - from when the best time is to paint your house to the process itself - so we asked our founder, Phil, to give us the low down on all things exterior! Here's your top 5 exterior decorating tips:
WhEN is the best time to paint the exterior of your house?
Exterior decoration is very much a fair weather activity. Low temperatures and moisture can impact the performance of products causing paint to bubble and blister, and fillers and paint not drying properly. Ultimately this can drastically compromise the longevity of the work. As decorators, we will generally only book exterior work in between Easter and Halloween, and focus on interior work during the autumn and winter months.
Can you paint over old exterior paint?
Yes, you don't need to remove existing paint. The two key factors when painting over existing paint are how sound the existing paint is, and compatibility between the old and new paint. All loose or flaking paint must be removed, usually by a scraper. Any bare timber must then be primed using a suitable primer before any fillers or paint can be applied. If a water-based product is being applied over an oil based paint such as gloss, once the existing surface has been thoroughly rubbed down with sand paper, a suitable primer should then be applied prior to any paint application to ensure good adhesion. If you don't do this, there is a possibility that the oil will repel the water - much the same as when you put oil into a can of water - and the new paint will flake over time.
How do you prolong the longevity of exterior paint work?
By closely adhering to the above advice! Don't carry out the work if it's cold or damp and ensure all surfaces are scraped back and sanded down sufficiently, using correct primers, building up the layers in the right order, and allowing time for each coat/ product to dry. If your wall is damp, your paint won't stay there for long. If moisture gets trapped under your new paint it will blister and crack within a short period of time, never having adhered properly to the surface beneath.
What is the most popular colour for a house exterior?
Most people tend to go for white on their woodwork and also on the window sills and surrounds - like in the picture above from a house we recently decorated in Clapham. Meanwhile front doors are a classic are for people to add a bit of character to their front façade - a great example is this beautiful bright yellow door at a recent project in Tufnell Park, North London (pictured below). Farrow and Ball's Downpipe is also a big favourite with clients but we might match it to something similar from Dulux's weathershield range for maximum longevity.
What is the best exterior masonry paint?
Most of the trade brands do very good exterior masonry paint - the most important thing is the ensure that it is an exterior paint and not an emulsion for interior walls. These lack the binders required to be weather proof and will not last very long outside! We tend to advise clients against using brands better known for their colours and branding than their durability when choosing exterior products.
Please do get in touch with us if you'd like an estimate for decorating your exterior. We'd love to hear from you - just fill out this form.